On Backorder:

Expected to ship 02/24
Hurry ! Only 125 left in stock
This compact leather backpack offers modern utility and casual sophistication made for your everyday needs. Appointed with just the right pockets, it protects your laptop, water bottle and other daily essentials.
Exterior
Zip entry to main compartment with magnetic zipper pulls
Zip entry to padded laptop compartment (fits up to a 14" screen)
Front U-zip pocket with magnetic zipper pull
2 side-zip pockets (one with water-resistant lining)
Retractable leather-wrapped metal top carry handle
Padded adjustable backpack straps
Interior
3 padded open pockets (one with protective lining)
Removable leather key ring
Dimensions
39.500" X 37.000" X 12.000
Primary Material
Smooth Leather
Laptop Size
Fits up to 14"
Drag to view the product in all perspectives
An exclusive and complimentary program that helps reunite TUMI customers with their lost or stolen item.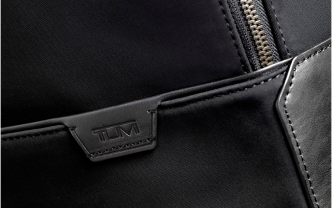 Treat your TUMI leather products to keep them in top form for years to come. Our leather cleaner is great for dirt and spot removal while our leather conditioner maintains suppleness and color.